EGO E-9
SKU:

SP002122Master
Categories: Helmets, Modular
Tags: mũ bảo hiểm, mũ bảo hiểm cao cấp, mũ bảo hiểm ego, mũ bảo hiểm ego e9, mũ bảo hiểm fullface, mũ bảo hiểm fullface cao cấp, mũ bảo hiểm fullface ego, mũ ego e-9, mũ fullface ego e9, mũ nguyên đầu ego e-9, nón bảo hiểm fullface ego e-9, nón fullface ego e9
Having 0 stores has products available
Các thương hiệu mũ khi mua tại Gara 20 đều được bảo hành trong 5 năm về các lỗi kỹ thuật
(xem chi tiết)
The EGO E-9 Fullface Helmet is the latest full-face flip-up helmet of the EGObrand in the Vietnamese market in 2019. EGOis an OEM helmet brand of BBIcompany. The factory also specializes in processing for major brands such as MT, Probiker, Decken, etc. for the Asian market.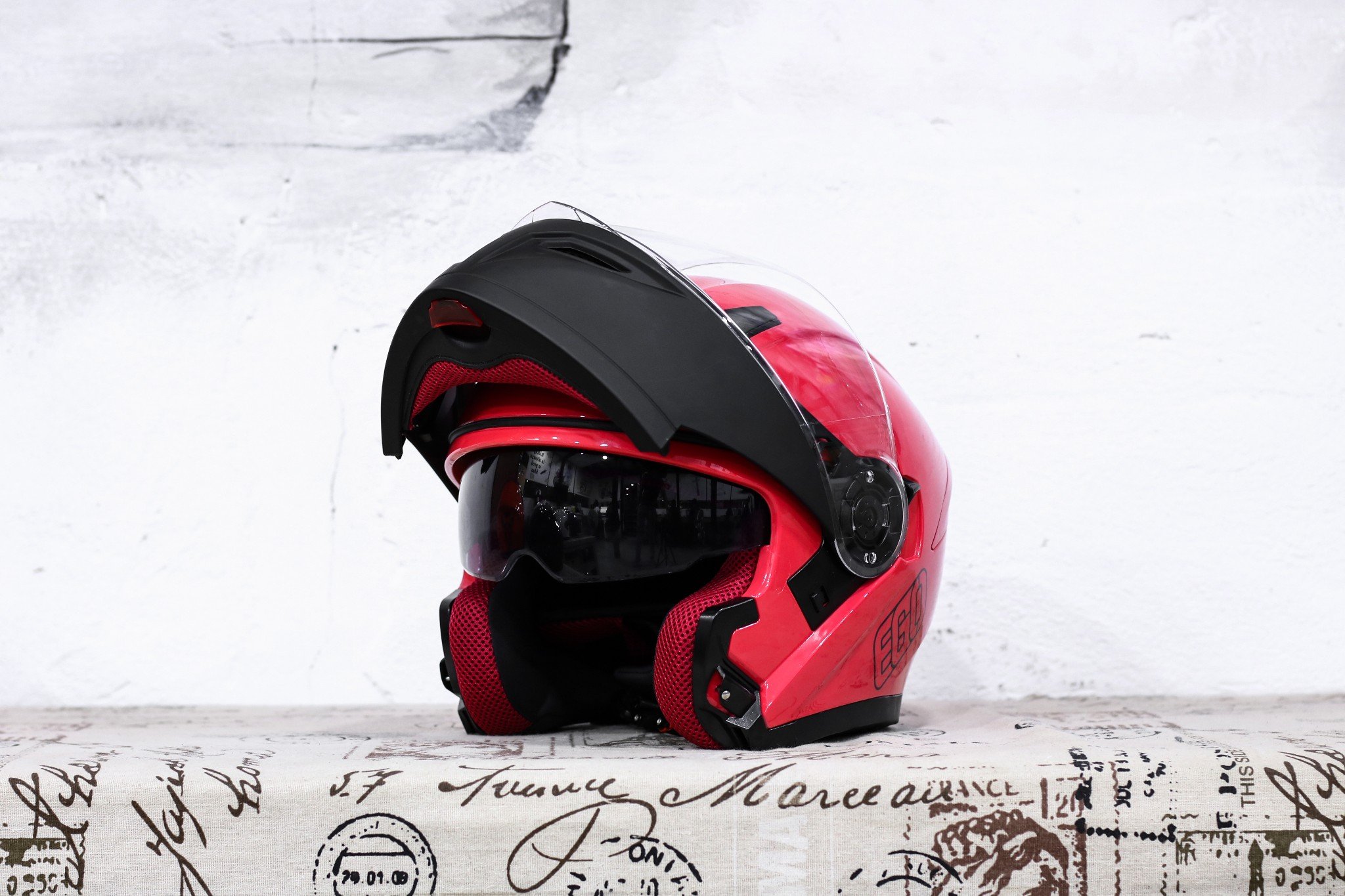 Highlights of theFullface EGO E-9 Helmet:
– The full face cap flips the jaw extremely convenient.
– 2 windshields are easy for users to move around day and night.
– Raw ABS plastic material.
– EPS tires absorb good force to ensure safety.
High-grade polycarbonate glass is a thermoplastic polymer with properties of heat resistance, high strength, high light transmittance, transparency to help glass use longer and more durable. The glass has a wide coverage for comprehensive protection, minimizing the impact of wind, rain, dust, soil, rocks, insects…
– EGO product lines areofficially imported goods and have been tested by the Vietnam Administration of Metrology and Quality. Fullface EGO E-9 genuine warranty 2 years and full accessories for replacement warranty.
– The hat is very suitable for those of you with a large head circumference, and those of you who are gradually getting used to fullface hats.
– Wide, comfortable hat form does not cause confusion for the wearer.
– Lock the jaw firmly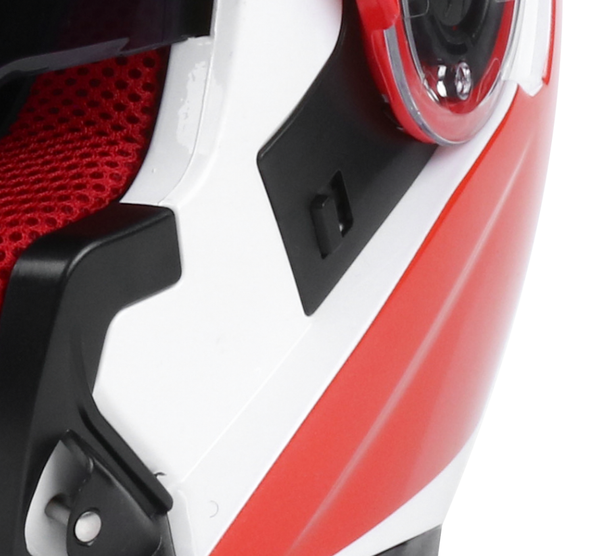 – Very special price only 980,000 VND for 1 fullface hat with 2 flip glasses.
Review of Fullface EGO E-9 Helmet:
Some colors ofFullface EGO E-9 Helmet: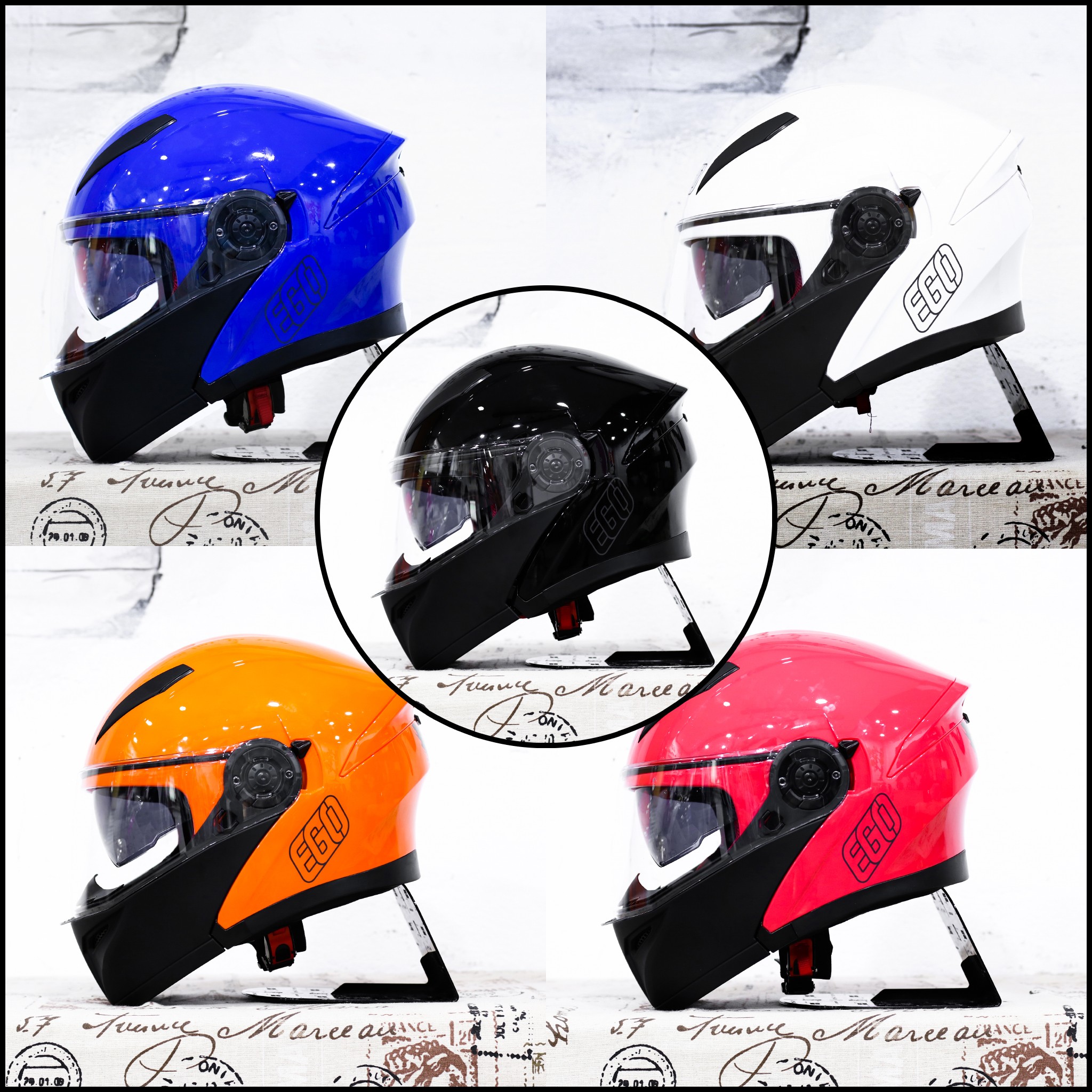 HEAD SIZE INSTRUCTIONS, CHOOSE THE SUITABLE CODE SIZE: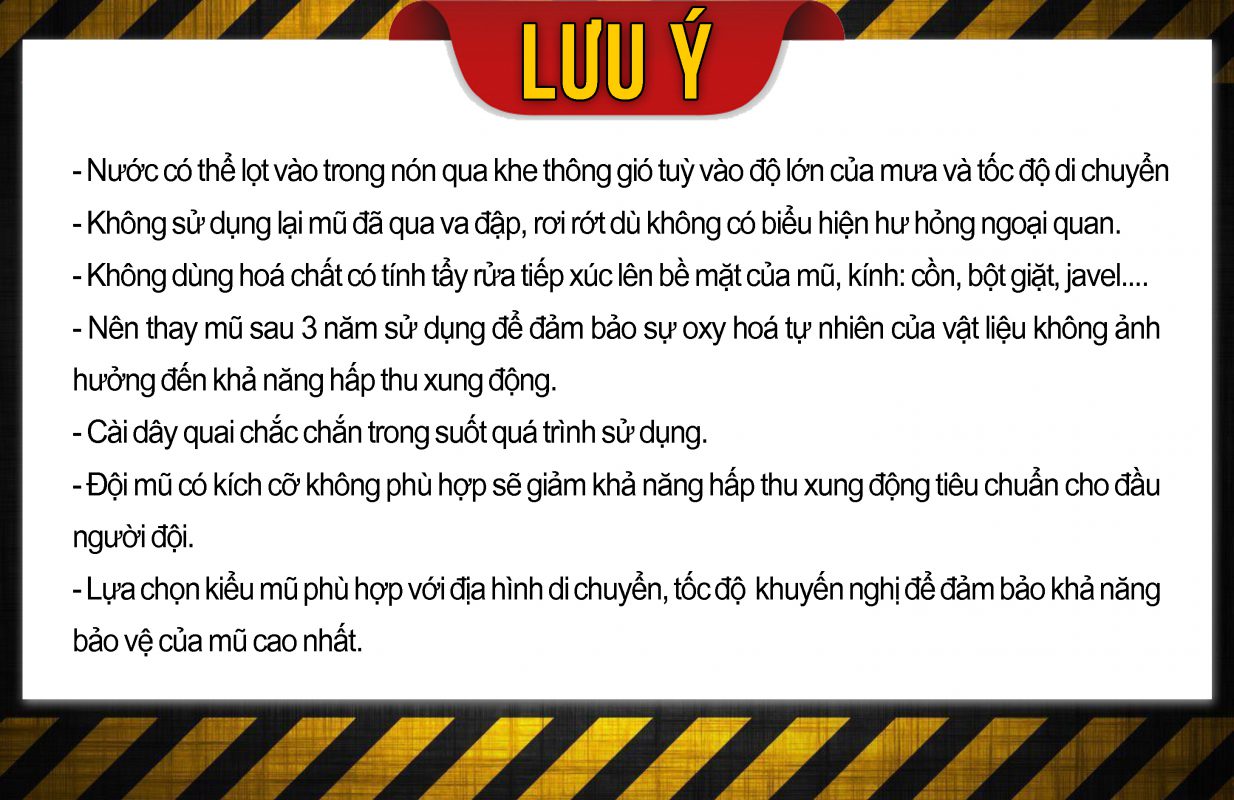 INSTRUCTIONS TO TEAM FULLFACE RIGHTLY:
INSTRUCTIONS FOR CLEANING THE CORRECTLY: