BULLDOG Pom
SKU:

SP002143Master
Categories: Open face, Helmets
Tags: bulldog 34, bulldog cổ điển, bulldog pom, bulldog pom 3/4, gara20, mũ bảo hiểm carbon, mũ bảo hiểm cổ điển, mũ bảo hiểm gần đây, mũ bảo hiểm vintage, mũ bulldog pom, mua nón 34, nón 34 giá rẻ, nón bảo hiểm 3/4, nón bảo hiểm cổ điển, nón bảo hiểm vintage, nón bulldog, Shop nón bảo hiểm gần đây
Having 0 stores has products available
Các thương hiệu mũ khi mua tại Gara 20 đều được bảo hành trong 5 năm về các lỗi kỹ thuật
(xem chi tiết)
(The program to give away the digital key has ended)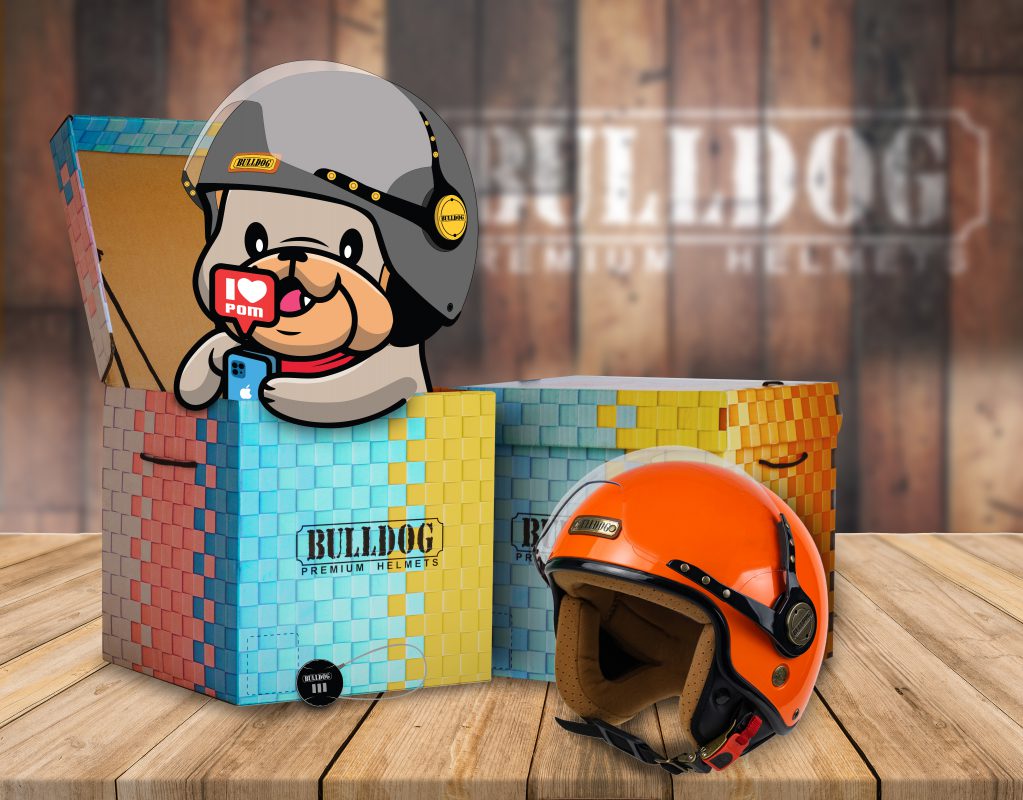 3/4 Bulldog Pom Mũ Hat
After the Bulldog Beagle launched in the third quarter of 2019, the Bulldog brand continued to launch the Bulldog Pom model in the fourth quarter of 2019.
Still the familiar brown hat lining, adding the option of a mysterious black lining, along with a new design, compact hat form, Bulldog Pom promises to bring a personality and fashion appearance, suitable for all ages.
Hat shell
The helmet shellis made from primary ABS plastic, with a compact form design and accompanying visor, however, the foam thickness is still guaranteed, this increases the safety of the hat while still looking very neat and clean. exit.
Windshield
The helmet is integrated with a visor, with half-face coverage, the glasses are easy to manipulate up and down, and the design is curved according to the contours of the face, both bringing a fashionable look and the ability to protect people's eyes. protected from dust, dirt and the effects of weather.
Replacement tinted glasses: 3/4 Bulldog Pom . hat glasses
Vintage copper alloy glasses with Bulldog brand printing enhance the overall aesthetic of the hat: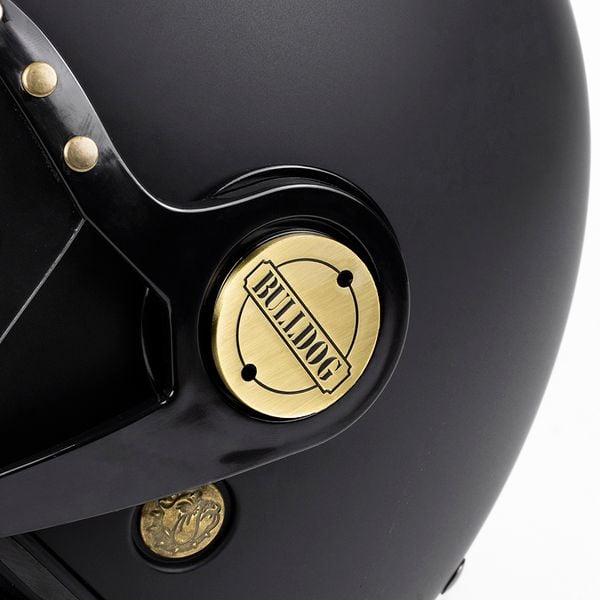 Lace cord
The capis luxuriously designed with black color, easy to clean, less dirty. The Bulldog co-branded tag, now has an extra layer of imitation leather simili padding underneath, adding a luxurious, classic look.
The hat is designed differently with the earpads on both sides streamlined, replaced with silimi leather outside, inside is an earpad that is fastened with buttons, ensuring a tight fit, while bringing comfort to the wearer. team man.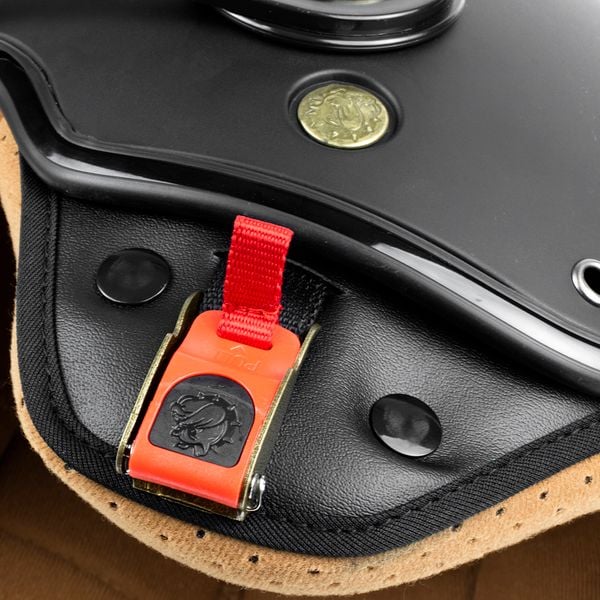 Foam
High quality foam, soft and smooth to help hug the head. The familiar brown lining fabric, now with the option of black lining, is easy to coordinate with most colors, suitable for many different fashion styles.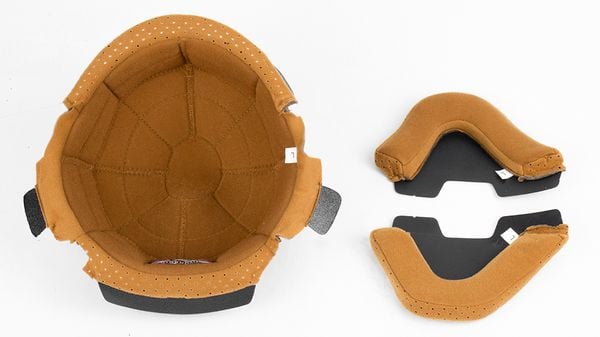 Bulldog Pom Hat Buckle
The helmet lock systemis designed to be quickly removed and disassembled by simply pulling the red ribbon above the lever. For safety, choose the right size hat and fasten the straps. The padding on the front strap of the hat is narrowed, neater and more elegant, helping to streamline the chin pad.
The inner Bulldog label is replaced with a woven label, which looks more luxurious, sharper, more durable.
The helmet meets Vietnam's safety QCVN standard.

Hat has 2 years warranty
Accessories included with the hat:
Cloth bag with hat
Hat box
Boxes for crates
Reflective stamps
HEAD SIZE INSTRUCTIONS, CHOOSE THE SUITABLE CODE SIZE:
INSTRUCTIONS FOR CLEANING THE CORRECTLY: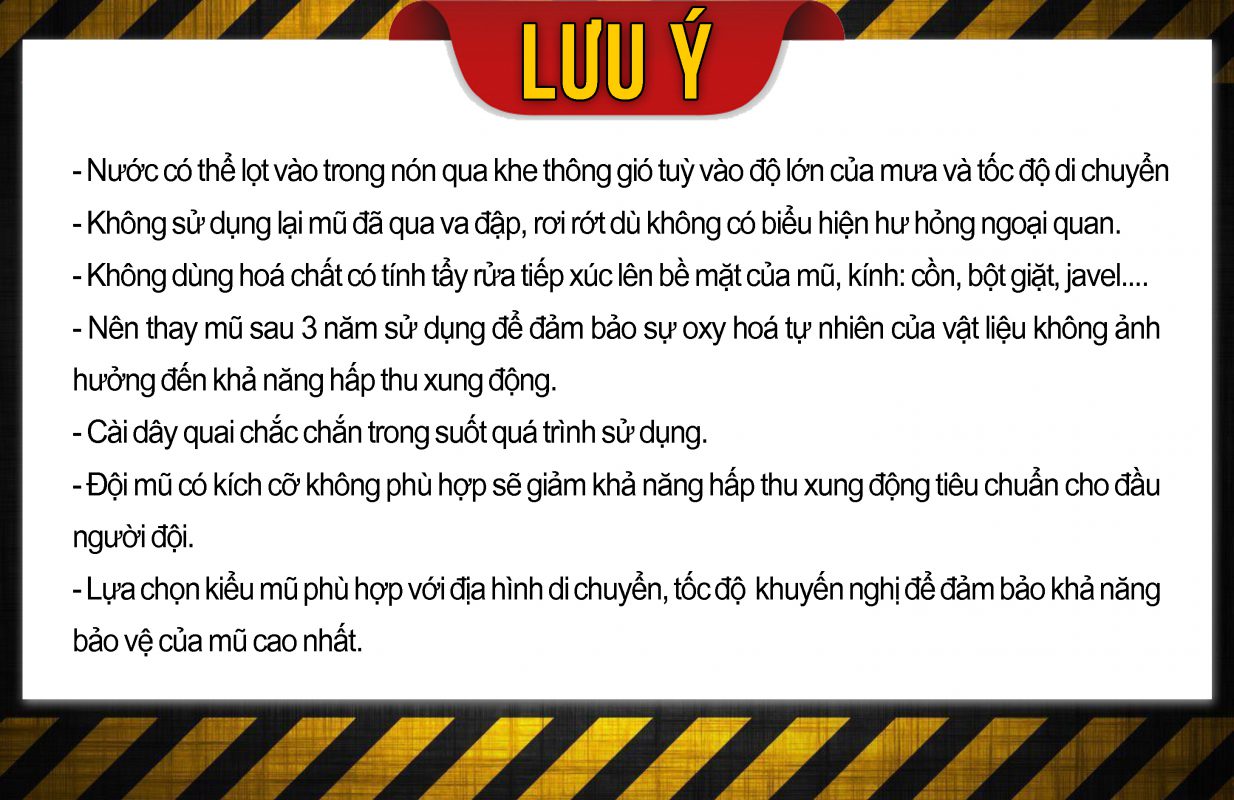 Review of 3/4 Bulldog Pom hat:
Instructions for wearing a 3/4 hat correctly:
See more Bulldog hat lines: https://bbi.vn/collections/bulldog/